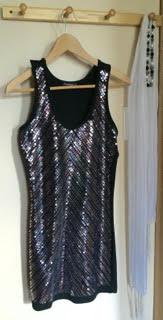 The Silver Bullet $50 ($40 + $10 S&H, accessories not included)
Like a smoking gun, there will be no mistaking who the hottest person in the club will be. This dress is the silver lining on any night!
Easy to wear, easy to accessorize, hard to top! Unfortunately we couldn't find a live shot in this dress, but its a real sparkler on stage!